Car Key Replacement in Nashville
People end up losing their car keys as often as their wallets, mobile phones, apartment keys, or any other tiny object that belongs to a group of bare necessities. Nevertheless, the loss of keys somehow brings a much more significant panic.
If you ever lost your car keys in Nashville, TN, you would know how frustrating and annoying it can be to deal with this situation. At Nashville Express Locksmith, we provide affordable and reliable auto locksmith services. For any problems you have, contact us today!
Losing a key isn't always the reason why we are forced to get a replacement. You might also break the key while trying to get them off, or someone simply steals your keys along with everything else in the bag. You may also find yourself locked out of your car with the keys still inside the vehicle.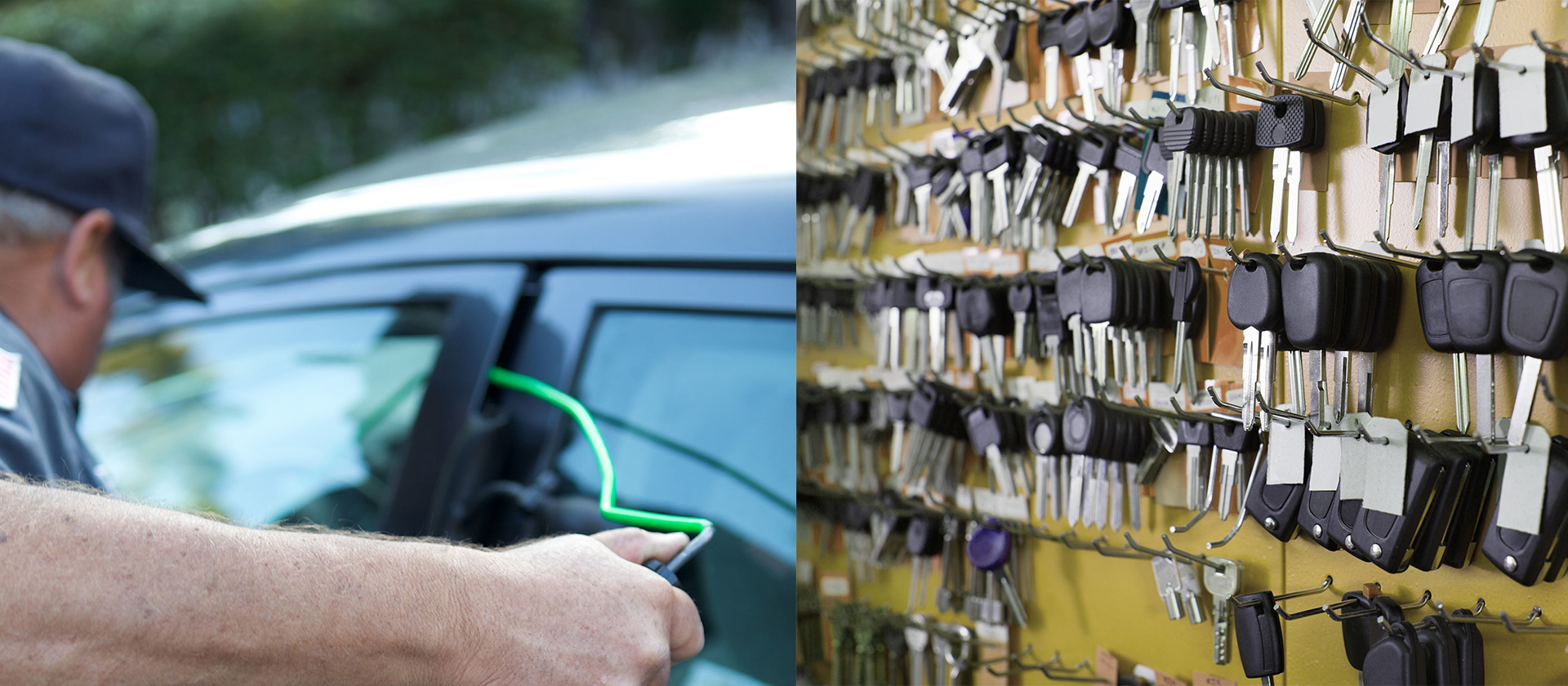 Whatever the reason may be, the first thing you need to understand is that panicking will not help your situation. It would be best if you tried to be as calm as possible. Once you are in a clear state of mind, you need to evaluate your current situation and deal with it accordingly.
Before going any further, you need to understand that there are several types of car keys. Let's start by clarifying what they are and how they can be replaced in Nashville.
Basic
Basic keys look pretty standard, and you're probably seeing them everywhere regularly. They're quite similar to apartment keys in terms of looks, and a replacement is never too expensive.
Transponders
Transponder's keys use a chip, which makes it more difficult to steal a car that is locked by them. After the invention of this type of key, the number of car thieves dropped drastically worldwide. Since they require some programming, you can get these keys replaced at a car dealership or a high-end locksmith.
Laser-cut
These are thicker than other types, which makes them pricier. It isn't easy to find them a replacement since they use a transponder chip and require programming to work correctly. They also need precise cutting to match the lock entirely, which can be difficult for someone who has little or no experience.
Switchblade
If you bent a switchblade knife, you might have to just repair the broken part and not change the whole key. In case you drop your keys or forget them somewhere, you will have to look for a full replacement. The Fob and the Shank together could be quite expensive because of the complex programming it demands.
Smart
In the present day, this is the most frequently used car key. Mercedes-Benz was the company that introduced these types of keys to the market, and now almost every car brand uses them. The concept of using smarter keys spread and became a part of every car company you see in the market today.
Using a simple click of a button to open a car, these keys look more like a tiny remote. It also features complex code that changes randomly to reduce the chances of it being hacked.
Now that you know what kinds of keys you may be dealing with, let's discuss what options you have if you lose any one of them. Generally speaking, if this happens, you will have three options.
Contact a local locksmith
Replace your key at the dealership
Order your key online
Local Locksmith
Most automotive locksmiths in Nashville can make you a brand-new car key without needing the original. At Nashville Express Locksmith, we can make all kinds of car keys that include chip keys, key fobs, laser-cut, and more.
Moreover, a local locksmith can provide you a mobile service, which means that they could come to your location, cut, and program your new key on site. Like you just realized, this is the fastest and most convenient option you have in case you need a replacement key.
This also means that you do not have to tow your car to a dealership since the locksmith can get to your location. This is often a more cost-efficient option as well since official dealerships charge more money.
Dealership
A dealership usually charges way more money than a locksmith for a key replacement. Moreover, you might have to tow your car to their location, which will add up to a higher overall cost.
Since employees at a dealership work regular business hours, there are chances you might not get help if you need service outside the business hours.
Online key replacement
In case you did not lose your key and are just looking for a replacement, you could go for this option. Online key replacement from a trustworthy company is suitable for a non-emergency type situation.
You may find some online key replacement websites costing less money than a local locksmith, but it's essential for you to confirm if it's a legitimate site.
The total cost of getting an online replacement key, including programming and cutting the new key, is not worth the time. The money you save will not be worth the time you spend since there is no substantial difference.
Are you looking for a local auto locksmith in Nashville?
No matter your situation, Nashville Express Locksmith can help you get a new replacement key for your car in no time. Serving in Nashville, Tennessee, and surrounding areas, we are one of the leading local automotive locksmiths who provide exceptional service that comes at an affordable price.
Our team of licensed experts can give you reliable and quick services for any locking mechanism related problems with your car. With all the necessary advanced tools and proven techniques at our disposal, we are just one call away to solve your problem. Call us at 615-429-3297 or fill an online form, and one of our experts will assist you shortly.
Auto, Home, Commercial. You Name It, We'll Be There.
Serving Nashville, TN and the Surrounding Areas