What should I do if I have lost my only car key?
So, you have lost your only car key. It is obvious this situation can be stressful for you. All of a sudden you find your car key is lost and you can't go anywhere in your car. When you are stuck in such a situation, don't panic. Stay cool and think about what you should do. Different people handle this stressful situation in different ways. Some get in touch with the dealership for help. This is one of the most expensive options and it is better if you avoid this during such an
emergency
. Many try to do it themselves. It is possible if you have the right tools and have the knowledge to do the job. But the best thing to do is to call a professional
locksmith
. This is because they can be at your location quickly and get the job done right as soon as possible. They can help you be back on the road the same day. It is also less expensive than getting in touch with a dealership. And if you try to do it yourself, things may get more challenging for you.
Here are some suggestions on what to do if your only car key goes missing.
Know the type of keys you have lost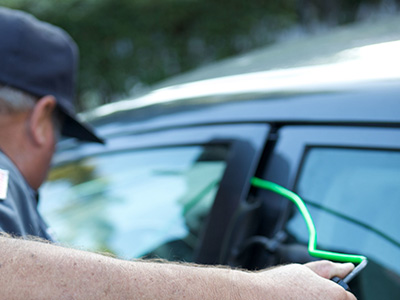 You will find two types of car keys. They are remote keys and non-remote keys. The remote keys have remote function features on the keys. In recent years, most of the vehicles have a transponder chip that is specifically programmed for your vehicle. On the other hand, non-transponder keys do not have any remote control features.
Next, you should call a reliable Nashville locksmith
Once you know the type of key you have lost, you should call a locksmith. They will remake the locking system to make the old key useless. In some cases, they will also reconfigure the door locks depending on the age of the car. At the same time, you should also collect some information to help the locksmith in their job process and make things work for him. Here is the list of information you should collect:
Car type and model
Car registration number and identification number
Your current location
Personal identification
Do you know why your locksmith will ask for the above information?
Making a new key for your car is not an easy task for a locksmith. They need to make sure you are the owner of the car. The information you provide will help in the verification process. If this is not followed, anyone can get in touch with a locksmith and can get inside any type of car. The locksmith will also need this information for some technical reasons too.
Can the locksmith help you with your car type?
Professional locksmiths are equipped with the knowledge and experience to help with the keys of all makes and models of cars. No matter you own a family car or a luxury car, an experienced locksmith can help you with keys for any type of car. In the rarest of the situation, they might not be able to help you. In such a situation also, they will provide you a solution.
Will the locksmith help me in key making even if we do not have the original key?
Yes, the locksmith can help you even if you have lost your only car key. They use advanced tools and technology to make and program a key that is completely identical to the key that you lost. Many say that you should have the key code on hand when working with a locksmith. But it is not required. Just you should provide the above information to the locksmith and they will help you in the new key make.
Your car is important to you. It not only helps you in completing your daily work, it also gives you the freedom to go anywhere you want. So, losing your only car key can be stressful for you. This situation can be dealt with easily with the help of a professional locksmith in Nashville. Search for a professional locksmith that has sound knowledge in making car keys.
We are at your service if you have lost your only car key
At Nashville Express Locksmith, we can help if you have lost your only car key. We are a reliable locksmith service provider that uses the right tools and technology to make keys identical to the original one. We are licensed and insured. So, you can rest assured, your needs are in the right hands. Losing your car key is an emergency situation and needs quick attention. We will be at your place as soon as possible to help you with a new key for your car.
Call us if you have lost your only car key.
Auto, Home, Commercial. You Name It, We'll Be There.
Serving Nashville, TN and the Surrounding Areas