What should I do if I lost my only house key?
Losing the keys to your Nashville home is probably one of the most frustrating and stressful things that can happen to you. Besides the significant panic it creates in our mind, you always seem to lose your keys at the most inconvenient of times.
Imagine you get back home after a long and tiring day at work only to realize that you can't enter your house because you lost your keys.
Whether they were misplaced or stolen, losing the keys to your house and, as a result, getting locked outside your home can be an extremely challenging and unpleasant experience.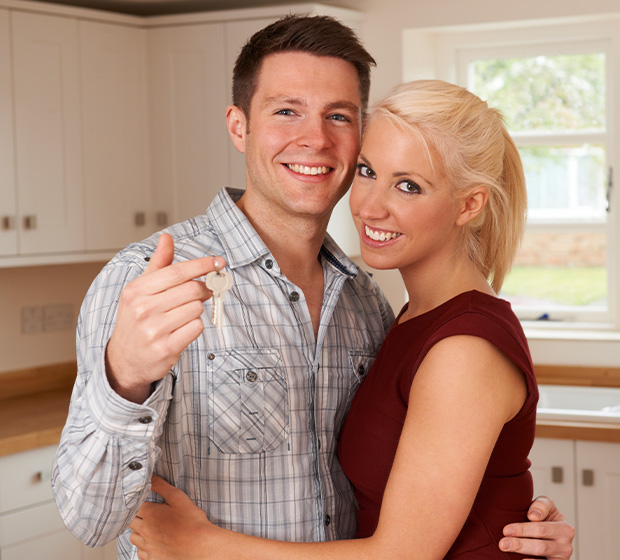 Studies show that one of the most commonly lost items, according to research, is house keys. More than 20 million keys are lost in the United States of America alone every year.
This means that as a homeowner, you too will probably lose your keys sometime in the future.
Considering the fact that you, like Tennessee most owners, are likely to lose your key at least once.
This blog will help you find the perfect plan of action that you should take if you ever find yourself stuck in this rather unpleasant situation.
No matter how stressful this situation may be, it's crucial for you to remain as calm as possible and not panic. Losing your cool may lead you to take irrational steps that might put you or your property in more discomfort and trouble than you bargained for.
So, what should you do if you end up losing your house keys? Fortunately for you, in this blog, our professionals from Nashville Express Locksmith have compiled a few practical and viable options that you should consider to help you get access to your home.
Steps to take when you lose your house keys
Look for another entry route.
Entering your house from the front door is mostly the primary method of accessing your residence, but technically, it is not the only means. This is where sliding doors, windows, and back doors come into action.
When you reach home after work and realize that you don't have your house keys on you, rather than panicking, you should go around your home's perimeter and check for any unlocked/open doors or windows.
It is unlikely that you would leave any window or doors unlocked in the usual scenario, but then again, ideally, your home keys shouldn't be missing either. So, it's best if you go ahead and try the windows and doors to see if anyone opens.
If all potential entry points are secured and locked, do not attempt to take any irrational steps such as breaking a door or window. Search decisions will leave you with damages that may end up incurring more expensive repairs.
Circumvent your door
So you've lost your only spare key, and since you're quite the meticulous person, all other windows and doors were securely locked; this brings you back to square one; what happens next?
You might want to consider going around your door at this point. It can be your side door, front door, or back door, depending on the door that offers the least resistance. Going around a door, entails manipulating your door to gain access to the inside.
You can try to manipulate or pick the lock if you can use standard tools and door opening hacks. These include bump keys, paper clips, lock pick sets, and credit cards. Other than the fact that these methods require a particular skill set, patience, and a lot of effort, they may only work with certain types of locks.
Perhaps it's getting dark outside, and you need to get inside your house urgently; you shouldn't waste your time on this and call for a local locksmith right away.
Call for a local locksmith.
In case neither of the two mentioned steps are practical in your situation, your final call should be to call for professional help from a local locksmith as soon as possible. Almost all locksmiths have the required resources and expertise needed to solve any issue regarding your lock and key.
This is why whenever you lose your keys and are looking for a safe, efficient, and viable option that helps you enter your home without damaging anything, local locksmiths are your best option.
When you call for a locksmith, it's vital that you ensure calling an efficient and credible technician whom you can trust to get the job done. They offer several service options that you can use to resolve your issue least destructively.
A professional locksmith can help you get inside your home in no time without compromising the security of your home. This is why, in most cases, calling for a locksmith is the most recommended solution.
Conclusion
Whenever you find yourself stuck in a situation like this, it's imperative for you to stay calm and go for the solutions provided above. Never forget to put protective measures in place that can help you make sure your home's security is not compromised and ensures you don't have to face a problem like this in the future.
Do you live in Nashville, TN? Get in touch with Nashville Express Locksmith right away!
Auto, Home, Commercial. You Name It, We'll Be There.
Serving Nashville, TN and the Surrounding Areas